Efflorescence

Figure unmasked shows beauty's transcience,
to now be framed; an adonis unknown.
He that knows magazine impermance
remains nameless, cast in a lustrous tone.
And less he will become, summer fading.
The cold agency of dreams cannot last,
but instead it is replaced when ageing.
No quota for a sentimental past.
Like roses, structured, vibrant, freshly chopped,
they live shortly with our thirst prodigious.
Must we be exchanged, succeeded, dropped,
as autumn's burnished blades drop among us?
I have a way to dry blooms eternal.
These, frozen by fake suns, remain youthful.


2012-15

Archival pigment prints on Hahnemuhle Photorag 308gsm

Series of 15 diptych portraits plus sonnet in handbuilt presentation box

Edition of 5 plus 1 AP
Exhibitions
Magic Gallery, London : July - August 2016 (in conjunction with the Royal Photographic Society) Awards
Winner : Format Festival Patron's Prize : 2016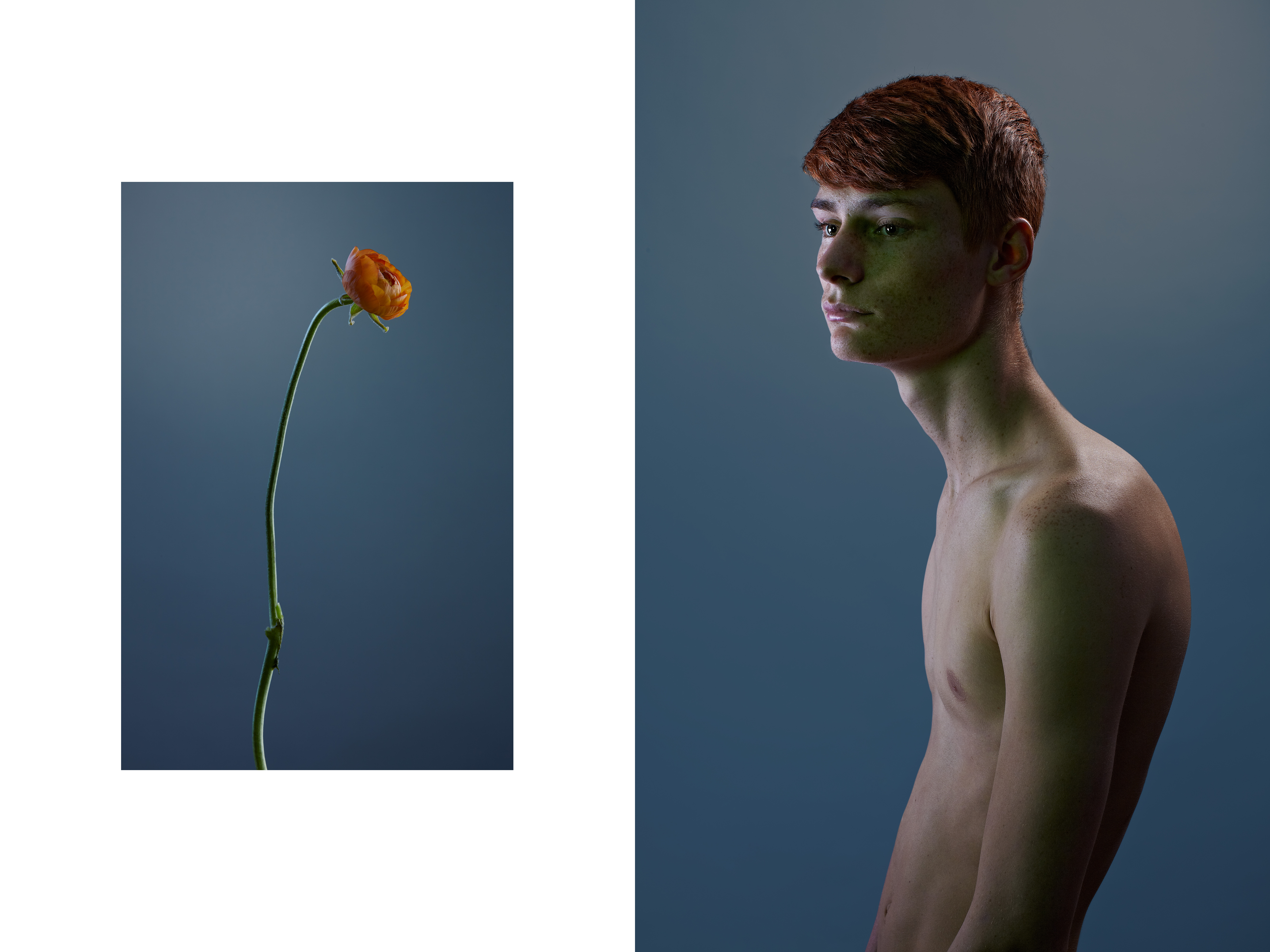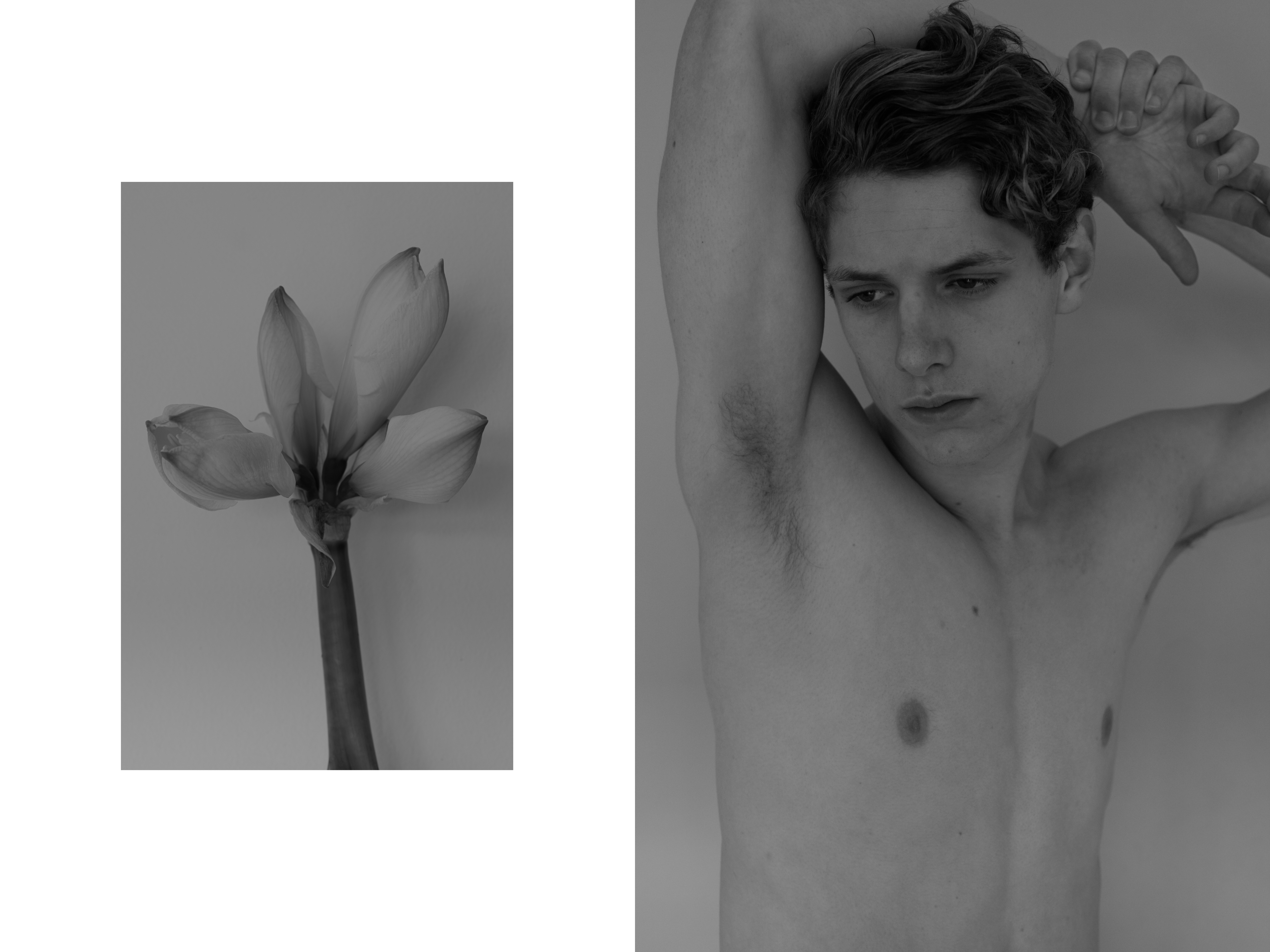 Efflorescence is a series of diptych portraits featuring young unknown male models paired with cut flowers. The series was made in response to hedonistic, care-free depictions of youth often constructed by photographers for fashion and style magazines.

The young men, modern day Adonises, are juxtaposed with flowers - symbols of ephemeral beauty that intimate a fragility rarely associated with male youth. Although others have explored links between men and flowers these images are usually sexual in nature and depict youth as a period of vitality, extroversion and celebration. In these diptychs the two photographs align in subtler and more tenuous ways: a model's armpit hair, the curve of a lip or the arc of his back are reflected in the flower. There is a melancholia which reflects on what will fade rather than what will reproduce.

In creating these images the models were asked to retain fixed positions for extended periods of time with very few captures taken during the shoot - a counter-process to the fast moving and energetic photography common in the fashion world. Placed under physical and psychological tension, their insecurities are foregrounded. The images might catch the teenagers during their moment of blossom, but their bodies are drained of vitality, commenting on the transience of beauty within the fashion industry.